About Our Company
Invictus Security & Investigations was founded with the goal of making our clients day-to-day operations easier, minimizing stress and work loads while demonstrating the immediate benefits of our presence as and integral part of our client's daily operations.
With headquarters located in Conroe, Texas our Security Division provides security service in multiple industries and locations, including but not limited to manufacturing, high end shopping centers, private schools and banks across the state.
Our Investigations division provides process service and in depth investigations. We proudly employ the best and brightest in the industry, allowing for the prompt and accurate delivery of legal documentation. Our process servers are licensed through the Texas JBCC and comply with rigid industry standards. All of our private investigators are also licensed through the state of Texas and we demand a high level of professionalism in order to provide you the best service possible.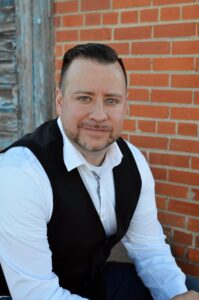 George Gallamore
George Gallamore is the founder and President of Invictus Security & Investigations.
George began his career in the United States Marine Corp, where he proudly served for 4 years. Following that life-changing commitment, George transitioned into customer service as a customer service/call center manager while working on a degree in communications. With his knowledge and background in customer service, George gained unique insight into what customers want, need and deserve.
In 2001 George started his entrepreneurial journey, opening a consulting firm which focused on training employees to use their industry knowledge to provide superior customer service. Traveling from coast to coast, George consulted with hundreds of companies, training employees and providing concise, timely guidance to management to help improve their focus on customer service and employee development.
While managing his consulting firm, George also gained further tactical experience and expertise simultaneously working as a federally licensed firearms dealer. During this time, George saw the need for security services focused not only on providing state of the art security guards, but on providing guards who were trained with a focus on both security AND customer satisfaction.
In 2011 George shifted his business from teaching other companies to be successful to cultivating his own employees to reach outstanding standards of excellence within the security industry. His primary objective throughout his time has been to provide specialized and specific services tailored around the needs of individual organizations.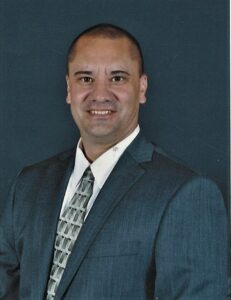 Marc Maier
As the operations manager at Invictus, Marc brings 8 years in law enforcement and an additional 18 years of security and investigation experience to the table.
He began his careen in law enforcement in 1991 working as a police officer in Utah. He then went on to serve as a tribal police officer for the Citizens of Potawatomi Nation in Oklahoma.
As owner and operator of Wasatch Security, LLC, Marc's company was awarded the prestigious honor of executing the contract to provide security at the Utah Winter Olympic Games in Salt Lake City, UT in 2002. This experience in a high stakes international setting gave Marc unique security experience that set the stage for his future endeavors.
In 2010 Marc moved to Houston, Texas and worked as a juvenile probation officer for Montgomery County, building on his foundation in law enforcement. Marc made a upward transition into the private sector by becoming a private investigator. He worked as an investigator for a Houston area company until starting his own private firm in 2014. This firm provided private investigation and process service until acquired by Invictus Security & Investigations.